Blue Jackets rookie Werenski adapting quickly to life in the NHL
Et harum quidem rerum facilis est et expedita distinctio. Nam libero tempore, cum soluta nobis est eligendi optio cumque nihil impedit quo minus id quod maxime.
he NHL experience can be a challenge for those new to the circuit, even away from the rink.
"The change off the ice is the hardest part," he says. "Going to college, where you have classes and a full day, then practice later and then homework, you're pretty much busy six or seven days of the week. You get to the NHL and you go to the rink for two hours a day, and then you have downtime. I think the hardest part for me is finding hobbies and things to do. You want to rest whenever you can, but at some point you also want to do things."
Werenski has had to adjust to another big change from college hockey: less practices and optional morning skates.
"We don't really practice much and, when we do, it's pretty short," he says. "At first, I didn't like it. I felt like I wasn't getting enough puck touches and wasn't feeling good on the ice with the puck, but now that I'm used to it, I really enjoy it. I feel like the rest is needed and that it's only going to pay off in the long run."
It's also a longer season than Werenski had been accustomed to in the NCAA ranks, where he played 71 games over two campaigns with the Wolverines.
"You play a lot of games in a short amount of time, and I'm used to playing 35 games a year in college," he says. "I've already played 40 and we're not even halfway through the year, so you've gotta come prepared every game. You've gotta treat your body the right way in order to perform the best you can on the ice."
The most notable figure on Werenski's stat line might be his 21:11 time-on-ice average, fourth-highest among Columbus defensemen and the league's rookies. He's playing key minutes and drawing tougher defensive assignments.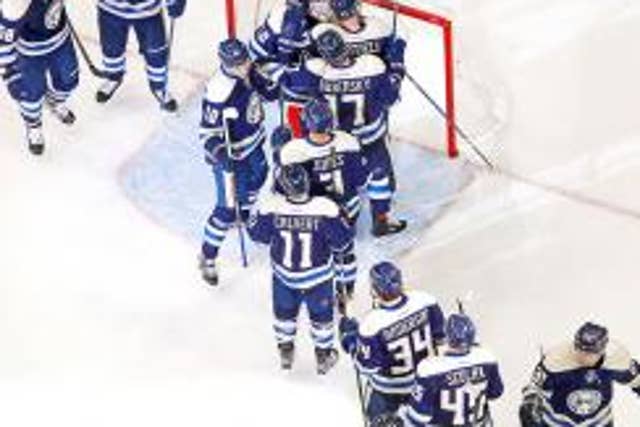 Must See
Nemo enim ipsam voluptatem quia voluptas sit aspernatur aut odit aut fugit, sed quia...

Temporibus autem quibusdam et aut officiis debitis aut rerum necessitatibus saepe eveniet ut et...